Taking a back seat is not one of them.
So many of us crave more freedom and do nothing about it.
It seems easier to keep with the same old routine: meeting friends on evening and weekend, binge-watching Netflix, and weekends away.
But that just keeps us un-empowered to make meaningful decisions in our life, work and art.
So what if your career could be the platform for greater freedom in your life?
And what if it was as simple as a conversation or asking yourself a few simple questions?
"It always seems impossible until it's done."
― Nelson Mandela
Before I get into it, first let me tell you something ironic…
Did you know that the word 'career' can be used to describe your 'vocation' OR a 'lack of control'?!
A LACK OF CONTROL.
When you google the definition of career it describes it first as 'an occupation undertaken for a significant period of a person's life and with opportunities for progress' and second as 'move swiftly and in an uncontrolled way.'
Well now, that explains everything!!!
Do you have a career, or are you careering out of control? http://bit.ly/2zNU1UN #thefreedomphilosophy #career #change #freedom
Click To Tweet
It's amusing at first, but when you think a little deeper into it, it's clear that its one of the greatest tragedy of our times.
We find ourselves careering out of control, running around like our pants are on fire and stuck in routines that bore us to tears, while following other people's rules and doing what we're told.
We have various days of remembrance to celebrate our fallen heroes who gave up their freedom so that we could have more of it, yet we hopelessly squander it and regret that we didn't do something about it years earlier …
 'If only I'd had the guts to start back then, where would I be now?'
This goes for corporate misfits and fledgling entrepreneurs alike. 
What they have in common is their uncanny — and very human — tendency to get stuck in a rut.
The glorious, sticky rut.
One thing's for sure: whether you work for yourself or someone else, your career is an opportunity for growth, and can be your calling or vocation filled with purpose and meaning.
So why do so many of us lean into the status quo and stay there for years longer than we need to?
Why do we give away our power and submit to the parameters laid out by corporate bosses and boards of directors?
Well, friend, it's time to take a stand and plan more freedom into your career.
Freedom is something you must claim and fiercely protect.
But first you must, must, must:
Discover your strengths
Articulate your values and beliefs
Define exactly what you want to be, do and have
… firstly in your career + work, and then also in your life in general.
The longer you go without investing time & energy into knowing yourself, the longer you'll continue to give away your power and relinquish your right to craft a freedom life.
When you know these things you can experiment with ways to implement them. Here are 5 ways to plan more freedom into your career:
1. Work for a company that aligns with your values & beliefs
You don't have to quit your job and start a business to have a lifetime of career satisfaction. When you know your values and beliefs you can scavenge the world for companies who align with them. You might find a company in the same city, or even a new country. Don't limit yourself by geographic location.
You'll show up differently and enjoy a radical new way of living and working.
2. Join a startup whose vision aligns closely with your own
There are dozens of people with game-changing ideas who need your skills & expertise to bring their vision to life. There are growing tribes of fledgling entrepreneurs who want to leave the world a little better than they found it and they need your help!
When your own personal passion, purpose and vision aligns closely with someone else's, what you can achieve together surpasses what you can create alone.
3. Begin freelancing or consulting so you can work on your own terms
Whatever your skill set, and with fragile economies forcing companies to downsize, more and more companies are down-sizing and hiring freelancers and consultants to replace permanent staff.
Depending on your age and level of experience you can impact day to day objectives or the bottom line, whether you choose to work on a project by project basis and take months off in-between, or work a certain number of days a week while you charge a premium and work on your passion projects on the side.
And since you charge by the hour, overtime is optional!
4. Start your own business or creative projects on the side
There's nothing quite like working on your own ideas to effect a perspective shift that empowers you to show up 120% in all areas of your life.
Schedule non-negotiable freedom business sessions into your calendar every week to brainstorm and explore ideas. Over time you'll shift into different activities during these sessions as your ideas go from conceptual to pre-sales and sold.
Never underestimate what you can do in 1 hour a day, or even 3 hours a week.
But if you've already hit the role/ job/ company jackpot and there are only a few things that separate you from career bliss …
5. Sit down with your boss and have a chat
Surprisingly few people have the guts to talk to decision makers for fear of rocking the boat.
I'm giving you permission — right now! — to rock the boat.
If you stay dissatisfied and silent you will never show up 120%. You won't do your best work and there will always be something niggling at you.
Do you want to take an hour for lunch?
Do you want to start an hour earlier and finish an hour earlier?
Do you want to work from home one day a week?
Is overtime killing you?
Figure out what you need to help you work smarter, and pitch a solution to your boss that demonstrates the benefits to them. It's hard to say no to a win-win.
If they do say no, then time to look for a better career match.
When your company won't meet you half way, it's time to forge a new relationship that will.
I've done all these things. They serve a different purpose and aligning with the meaning I crave at different stages of my career and life.
The key to leveraging them is in doing each one at the right time for you.
Which of these ideas resonates with you?
What other things would you add to the list to plan more freedom into your career?
……………………………………………………………………………………………………………
Do you have a dream, goal or decision to make but tend to get overwhelmed or flustered when it comes to taking action?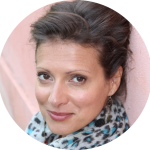 Hey, I'm Stephanie. And I'm your greatest ally.
I have a unique gift for simplifying complexity, powerful perspective shifts, uncovering hidden opportunities, and crafting the immediate next steps that fast track your goals.
Find about more about my mentoring sessions here, or send me a note and we can connect for a 15 min call to discover how I might be able to work with you to achieve your goals.
……………………………………………………………………………………………………………
Other posts in this Life Planning Series:
How To Write Goals That Manifest Miracles (and a FREE Planner To Get You Started)
6 Epic Travel Strategies for Solo Entrepreneurs and Corporate Misfits
5 Ways to Plan More Freedom Into Your Career
13 Life Hacks that Amplify the Impact of Your Life and Work
What Kind of Life Do You Want? Practical Lifestyle Design in 3 Simple Steps
Image: Rondak Native Florida Folk Artist via Unsplash