Content Marketing is one of the most effective forms of marketing.
It can help you:
Build a relationship between your audience and your brand.
Transform your audience into customers.
Leverage the most coveted forms of marketing since the dawn of time: word of mouth. (Or as we so eloquently in Marketing speak call it 'WOM'.)
Yes, building a tribe of brand ambassadors is the holy grail of marketing.
—
If you haven't read my Introduction to Content Marketing then go back and read that now. In this article we cover Step 1 of 4. It assumes you already know what content marketing is (and how it can help you achieve your business goals).
—
Most people dive straight into the format of their content.
This is an absolute NO NO.
Before you start thinking about whether you want to create a blog or a weekly FB Live show, you must first nail your content marketing strategy.
It's the cake under the icing.
It's the sole of your shoe.
It's the roots of the tree.
(Yes, I know. I'm no Rupi Kaur.)
Your content marketing strategy is the official guideline for your content marketing.
It keeps you aligned with your business vision, strategy, plan and goals.
Let's face it: You'll read 000s of blog posts and watch 000s of videos & webinars to the point where your marketing efforts become a scattergun approach.
This is not like cooking spaghetti, people!
You're not supposed to be throwing things at the wall willy nilly.
It takes time and energy to create each piece of content, so it may as well be aligned with your bigger picture vision of PROFIT and IMPACT. Otherwise what's the point? You may as well take the day off.
Your Content Marketing Strategy will help you:
Stay aligned with your vision and mission.
Uncover the flaws or holes in your business strategy.
Make it easy to hand over this function of your business as your team grows.
The 6 Questions That Form The Backbone of Your Content Marketing Strategy
// The Quick Version
1. Who Are You Creating It For?
2. What Specific Problems Do You Want Your Content to Solve?
3. What Differentiates You From Others In Your category or niche?
4. What Format Will Help You Achieve Your Content Goals?
5. Where Will You Publish It?
6. How Will You Create, Produce and Publish the Content, and Manage the Whole Process?
Fire up a Google doc and get cracking.
Need more guidance? Keep reading…
// The Detailed Version
I'll add some examples from my own business to show you how the questions help me with my own strategy.
1. Who are you creating it for?
This is where you get to test the robustness of your business strategy.
By the time you come to formalising your Content Marketing Strategy it assumes you have an in-depth understanding of your target audience.
These are the people who will benefit the most from your product or service. The people who you make for, create for, and yearn to make your ardent brand ambassadors.
They should be at the epicentre of everything you do.
So what exactly do you need to know about them?
Everything as it relates to your category (e.g shoes) and your product (e.g. an app that enables you to design your own shoes like Shoes of Prey – genius!)
Before I launch every project I ask at least 20 people a series of questions that helps me develop a matrix of the following:
Their hopes & dreams
Their problems & mega pain points
Their fantasy solutions (If only there were a….)
Their analogies, metaphors and similes
I host casual one-on-one conversations on FB Messenger and then copy the data over into a Google Doc.
Et voila! This becomes my ultimate reference guide for my:
Website Copy
Communications
Product & Service Creation
List-building Strategies
Marketing
I never have to wonder, guess or do more research because I keep it updated on a 6-monthly basis.
2. What Specific Problems Do You Want Your Content to Solve?
When you have a deep and compassionate understanding of your audience, you'll instantly know which pain points, challenges, problems and issues you can solve for them.
You can choose one 'Pillar' problem, or focus on several 'Clusters'.
Of course this might change over time as your offering changes in response to your customers.
When I first started, my ideal customers were Corporate Misfits.
They were stuck in the 9-5 with a soul-deep impulse for change but no idea exactly what to do.
My content focused on how to:
Discover and articulate their passion, purpose and vision.
Create more balance and freedom in their life right now.
Start up on the side.
As my business evolved I focused on Solo Entrepreneurs within 3 years of starting up. The novelty of starting up has worn off and they are broke, burntout and frankly f*cking over it.
My content focused on how to:
Live and work on your own terms.
Shift the balance between life and work.
Focus on physcial, mental, emotional and spiritual health as a priority.
Now that I've come back full circle to consulting, my content is focused on gaining trust and credibility within the startup community.
I'm producing content like this. It simplifies complex ideas like Content Marketing and demonstrates that I'm an expert in the subject.
I'm also keen to get cracking on Thriving Empire *Live*, my FB Live show, where I interview startups and unearth the realities of living & working on your own terms.
3. What differentiates you from others in your category or niche?
When you know what problems your content will solve it's time to determine what's different about the way YOU do it.
There are 000s of Toms, Dicks and Harrys out their doing the same thing.
So this comes back to what makes you — or your brand — unique.
A good way to determine this is to:
Learning to express your content in your own unique tone, voice and style takes time. I'm still learning.
Simply the openness to express yourself in your own words, be yourself on video, or confidently stream live on Instagram will immediately help you and your brand stand out from the crowd.
Writing has always felt a bit clunky for me, even though I've written two books! But when it came to recording video for my online classroom I felt like I found my medium. My FB Live is a great way for me to express my personality and there is no video editing required! Bonus!
Just remember: People buy from people. People they like.
My favourites:
Marie Forleo is always dancing and singing on MarieTV  yet she is always compassionate and soulful
Dollar Shave Club do hilarious, irreverent spoofs of cheezy US infomercials; they are always haveing FUN
Virgin America use content as a strategic asset right across their business. In fact, they are the Content King! They are playful and cheeky across the board, right down to the pre-flight announcements and the pre-flight video. This one is very 'Glee'.
4. What Format Will Help You Achieve Your Content Goals?
When you know what makes you unique, now you can get into the nitty gritty!
There's no end to the format of your content, but it's best to do one or two REALLY well so you can get into a flow with your content, creation and promotion, which will help with understanding your content conversion (the next 3 things we're covering in this Content Series).
If you can think of it, you can produce it.
Like I mentioned above, it must align with your natural gifts and talents if you're to produce it consistently and joyfully.
Some of my favourites:
FB Live Shows
Podcasts
Webinar Series
Free Courses
Free Membership Sites
These are very strategic, and help to build a deeper more trusting realtionship with your audience. Great for premium brands or offers where an immersive experience is critical to becoming a customer.
A blog can sit on this list, or it can be the platform to share the above and more:
eBooks
eGuides
Quizzes
Polls
Templates
MindMaps
These are more tactical, but can be very shareable. They can create quick buzz and drive a lot of traffic to your website.
I produce written content that I publish via my blog.
I've also just started to play around with FB Live and my new show Thriving Empire Live.
I recommend you choose one CORE format like a blog, podcast or show and get really good at promoting it and maximising its conversion. Later you can layer on other formats that make sense.
5. Where Will You Publish It?
This is where you begin to maximise the scope and the scale of your content.
Your blog is one place to host it.
But now there's a plethora of other places to put it, too. Your social networks and other networking platforms!
Facebook
Youtube
LinkedIn
Medium
HuffingtonPost
Specialist sites relevant to your category where you can 'guest' blog or contribute your content
Again, the list is potentially endless. It call comes back to your audience and your objectives.
You can also think of iterations of your core content that make it more easily consumable on different platforms. E.g.:
Create a mini video about your eGuide on Facebook or youtube
Create a blog post out of your FB Live show
Create instagram quote cards from your podcast show
Get the drift?
Iteration & relevance is critical to your content marketing strategy.
Click To Tweet
I must admit, this one-woman show is neglectful of this best practice when it comes to my own content.
In theory I would love to:
Consistently offer content upgrades (templates or worksheets) for my 'How to' blog posts for the Startup Kit Library
Turn my FB Live show into original blog posts
Post some of my blog posts on Medium & Huffington Post, slightly modified for the audiences
But don't shoot me. I'm a single business mother.
6. How Will You Create, Produce and Publish The Content, and Manage the Whole Process?
How do you keep everything ticking along in a flawless production process?
This comes down to your processes and systems for creating your content, promoting it and analysing/ maximising its conversion.
Personally I'm pretty good at content production for my own usiness, less active when it comes to promoting it and analysing its conversion. When I have a team of people who's job it is to implement the strategy I'm the happiest strategist on the planet!
Basically there are things that must happen for your content to go from fruition to published. And from published to efficient and effective.
We'll talk more about this in the next few posts, starting with: Ninja Content Creation : Processes and Systems for Seamless Content Production Part 1 >>
………………………………………………………………………………………….
Would you like help raising your brand awareness and spearheading your marketing efforts?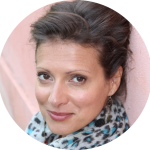 Hey, I'm Stephanie. I'm a Ninja business & marketing consultant and I'm here to help.
Whether you want the specialised skills of a communications planner or marketing strategist, extra horsepower for a new project, or the outside eye of a startup strategist, I bring more to the table than an impressive résumé.
Find about more about how I work here, come over to my consulting page to see how I can help you, or send me a note and we can mastermind how to maximise the profit and impact of your game-changing ideas.
……………………………………………………………………..
Other posts in this series:
(Content Marketing Strategy)
Content Conversion
###
This post was imported into WordPress in one click using Wordable
Photo by Annie Spratt on Unsplash