Pop out some quality content and you're done, right?
In this Content Marketing Series we've talked about how content marketing can be the most powerful way to turn your audience into ardent brand ambassadors. But that's not as easy as it sounds.
There are MILLIONS of people cranking, CHURNING out content, and yet very few are seeing the impact of their content on their sales and revenue.
Most people are making a few core content marketing mistakes.
So let's get right into it…
–
PS. If you haven't yet read my Introduction to Content Marketing,
this is Post #7 in the series.
–
Mistake #1: They obsess over format versus function.
People agonise over whether they should write a blog, launch a podcast, or do a weekly show, and a plethora of other formats recommended by their industry thought leaders.
Far more important than your format is the FUNCTION.
Specifically, how your content will deliver directly on the objectives you set out for yourself in your content marketing strategy.
The core elements of a content marketing strategy that you need to have in place BEFORE you decide on your format:
1. Who are you creating it for?
2. What Specific Problems Do You Want Your Content to Solve?
3. What differentiates you from others in your category or niche?
4. What Format Will Help You Achieve Your Content Goals?
5. Where Will You Publish It?
6. How will you create, produce and publish the content, and manage the whole process?
Once you nail your strategy – the format will fall out of the sky.
It'll easily combine what you're naturally good at (and where your intErests lie) and how your audience like to consume content.
Do you love making video, but your audience are natural podcast listeners?
Well then go ahead and record your video and post the audio file on SoundCloud.
2 birds, one stone. (And we're actually talking about iteration in Part 3 of this episode).
Too many people compromise. You gotta follow your passions AND curiosities and always choose BOTH!
Too many people compromise. You gotta follow your passions AND curiosities and always choose BOTH!
Click To Tweet
Mistake #2: They confuse 'Content Marketing' with Content Strategy
You're going to be making and creating content right across your business:
Product content
Sales content
Event content
Employee/ Team Management Guidelines Content
Advertising content
Campaign content
And much, much more..
But your MARKETING content is the content you design specifically to build a relationship of trust and credibilty with your audience & customers over the longer term.
It's good to start understanding how to categorise the content you're creating in your business in this way so you can understand the role each one plays in delivering on your vision.
There may be crossover, but building RELATIONSHIP is the key aspect of content marketing.
It's different to selling & Advertising…. it's about building trust.
That's why brands like Nike are creating lifestyle communities and 'Just Do It' is becoming synonymous with that lifestyle rather than selling shoes.
And why just one video by Dollar Shave Club casually titled: "Our Blades Are F**king Great," launched the brand from obscurity to world fame almost overnight:
Woven into this one single video was their entire content marketing strategy verbatim:
They know exactly who their audience is.
They know exactly what pisses them off about shaving products.
They know exactly their value offer in relation to where their competition is falling short – cheaper blades on subscription (quality & convenience delivered to your door).
They know that video is an engaging medium; they can make every word count, pack in a ton of humour, and tell the story really QUICKLY — and that high production value conveys instant credibility & professionalism.
they also know that video is shareable and could be published & shared anywhere.
And you can tell by the output that they had an effective and efficient way of pulling all of this together.
Mistake #3: People don't iterate.
I hinted at this briefly before when I recommended publishing your video content as an audio file on SoundCloud.
Iteration is key.
And it's exactly what I'm doing here in this Content Marketing Series.
Each show started as a blog post.
Each blog post is becoming a Facebook Live Show (sometimes a recorded show depending on my bandwidth on the day).
Then each show ends up on my Facebook Video Page, embedded in the blog post, and published on Youtube.
And the entire series ends up as an educational eBook in my Starter Kit library, offered as an optin or bonus content upgrade in each blog post.
Each step is promoted individually, but they all merge together
People who don't read the blog post might watch the show.
People who don't watch the show might sign up for the Content Marketing ebook in my Starter Kit Library.
And similarly:
People who read the post might turn up to the Facebook Live Show to ask questions
They might also sign up for the Starter Kit library to get the Workbook
and they might even hire me to work with them on their content marketing strategy
BOOM!
And then this is where the next part comes in….
Bonus mistake #4: People don't update their content regularly
Alongside iteration, regular updates are rarely integrated into a content marketing strategy.
I'm just as guilty.
If I look back at some the content I created a year ago I 'cringe'.
My offers, way of working and living as well as my target audience have changed so much since then, so it stands to reason that my content should get updated too.
Take my morning routine for example.
For a while I was obsessed. And I wrote about this 2-hour morning routine I used to do.
And now my daily wellness ritual is more ritual than routine, divided into three parts during the day, and no longer takes a long time. And that's gold dust to share with my audience.
So my next task personally is go back through all my blog content once a year, edit, delete, re-write and restructure everything.
Better to have 25 relevant blog posts than 100 irrelevant ones.
Better to have 25 relevant blog posts than 100 irrelevant ones.
Click To Tweet
I'm going to check not only the quality of my writing (because that constantly improves, too!) but also the languages and phrases I'm using. I'm going to ask myself:
Is this what my audience is still interested in?
Can it still help them?
Is this the language and vocabulary they're using?
Is this was they're actively looking for?
It means I have to:
Listen better to what my audience are talking about in Facebook groups and on social media.
It means I have to speak to 20 people one-on-one in my target audience to understand their challenges, hopes, dreams & fantasies with regard to the work that I do.
It means I can remove the threat of irrelevance from my content.
How exciting is that?
REMOVING THE THREAT OF IRRELEVANCE.
If every piece of marketing content is relevant then every point of content your audience has with you can only do one thing:
INCREASE YOUR PROFIT AND IMPACT.
And frankly, friend, that's the name of the game.
So there you have it:
Mistake #1: They obsess over format versus function.
Mistake #2: They confuse it with Content Strategy
Mistake #3: People don't iterate.
Bonus mistake #4: People don't update their content regularly
That's it for this series, folks! Now go forth and create game-changing content.
……………………………………………………………………………………………………………
Would you like help raising your brand awareness and spearheading your marketing efforts?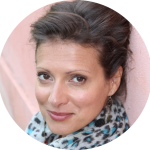 Hey, I'm Stephanie. I'm a Ninja business & marketing consultant and I'm here to help.
Whether you want the specialised skills of a communications planner or marketing strategist, extra horsepower for a new project, or the outside eye of a startup strategist, I bring more to the table than an impressive résumé.
Find about more about how I work here, come over to my consulting page to see how I can help you, or send me a note and we can mastermind how to maximise the profit and impact of your game-changing ideas.
……………………………………………………………………………………………………………
Other posts in this series:
Content Conversion on Steroids – coming soon!
(3 Mistakes People Make In Their Content Marketing)
###
Photo by Nik MacMillan on Unsplash
This post was imported into WordPress in one click using Wordable