Every blog post you read is content.
It's designed to make you think, feel or behave in a certain way.
And it's not limited to blog posts, either.
Whether you read the latest awesome post on Fast Company, watch the latest video by Marie Forleo, or listen to the latest podcast episode by Soulful MBA, brands design content with a certain goal in mind: 
To get you into the sales funnel and have you become a life-long customer and devout brand ambassador.
Content is designed with a certain goal in mind; to get you into the sales funnel and have you become a life-long customer and devout brand ambassador.
Or at least it should be.
If not, you're wasting a potent opportunity to connect & deliver on your brand promise before your customers even buy from you.
Why is that important?
Sometimes it takes years for people to become paying customers.
In the meantime they can become your most ardent fans, recommending and sharing your business and content with their network.
(And their network might be ready to buy now. Who knows?!)
They might not be ready to do a language course abroad right now, but their network might be. And you can still excite and inspired them with awesome travel destinations and cultural immersions that get them chomping at the bit to recalibrate their life soon. You can create content specifically designed for 'arm chair travel' until they demand some time off work!

They might not be ready to start their own business yet, but your startup content might help to empower them through the emotional transition of the big leap. It might guide them from feeling lost & stuck to clear & focused. From bored & frustrated in their career to crafting their resignation letter & first blog post. (Did you guess that this is my goal? Nice!)

They might not be able to afford your delicately gold plated ear rings crafted uniquely in a limited edition design. But one day they might wear them as a symbol of what they've achieved and where they've come from.

Blog posts, video content, podcasts, eGuides, webinars, inforgraphics, lists, mindmaps, quizzes, games etc etc etc are designed to make you FEEL:
Inspired

Empowered

Educated

Knowledgeable

In-the-know

Part of a community

They are designed to make you THINK, "Wow…":
I can do this!

If they can do it, I can do it, too!

This person/ brand is an expert!

This person/ brand is a thought leader!

They can help me be who I want to be!

They can help me get where I want to go!

Life could be more… easy, happy, wealthy, healthy etc

Wow, wow, wow!

Woot, woot, woot!

They are designed to make you DO something, like:
Share it with their entire social Universe

Go to their website to consume more content

Opt-in to receive a freebie (that makes a deeper immediate impression)

Subscribe for regular updates (to deliver more incredible content over time)

Buy instantly!

And ultimately they are designed to make you:
Become a customer

Become a regular/ repeat customer

Became a raving fan

Become an ardent brand ambassador

Content Marketing is simple in essence — it's just a carefully crafted blog post, right? — but hard to master.
It requires:
An authentic passion for the audience who will benefit most from your products and services.

A big picture vision for your brand, articulated precisely and understood by everyone in your team.

Flawless processes and systems that take your content from concept to inspiring your client to take some kind of action.

And a few other things, too, like the vital components…

Content Strategy Has 4 Vital Components:
Content Conversion

Whether you're a tiny cafe with a Facebook page, or a venture-backed startup with a 10-person team, your content marketing strategy is critical to your profit and impact. 
As for me, I'm a one-woman show and here are my goals for this content series:
You can see how easily I simplify complex ideas and think: "Wow, she knows her stuff!"

You feel confident in your understanding of what Content Marketing is.

You see how Content Marketing can help you launch & grow your business.

You engage me to help you with your own Content Marketing Strategy as a consultant or coach.

Not just a simple blog post, eh?
Ready to learn more?
This post is the pillar post for a 6-part cluster within my own content marketing strategy.
That's digital marketing talk for: 
This is the introductory post to the subject of Content Marketing and there are 5 more to come! I'm an expert and you should totally work with me!

 
The next post in the series is: Your Content Marketing Strategy: 6 Simple Questions to Kickstart Your CMS >>
……………………………………………………………………………………………………………
Would you like help raising your brand awareness and spearheading your marketing efforts?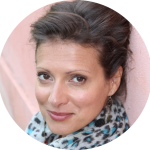 Hey, I'm Stephanie. I'm a Ninja business & marketing consultant and I'm here to help.
Whether you want the specialised skills of a communications planner or marketing strategist, extra horsepower for a new project, or the outside eye of a startup strategist, I bring more to the table than an impressive résumé.
Find about more about how I work here, come over to my consulting page to see how I can help you, or send me a note and we can mastermind how to maximise the profit and impact of your game-changing ideas.
……………………………………………………………………………………………………………
Other posts in this series:
(Content Marketing Demystified)
Content Conversion
###
This post was imported into WordPress in one click using Wordable
Photo by Andrew Furlan on Unsplash