THE 7-DAY
VISIONARY LEADERSHIP *CHALLENGE*
The Ultimate, Step by Step, Multimedia Guide to
Being Radically Organised and Visionary
in Your Life and Work
Fuzzy => focused
Cluttered => clear
Overwhelmed => organised
SO YOU CAN ACHIEVE ALL YOUR GOALS.
"I felt nervous and scattered before the #Challenge. But now I feel more focused, like I have a purpose. I can see where I want to be, and I'm taking the steps to get there. The content and design is wonderful.  I especially loved the vision and goal setting exercises. It's a beautiful program that really will help people get in touch with their dreams and turn them into reality. Loved it!"

Jessi Albin jessifitpilates
The simple formula:
Know what you want + focus on what matters most = goals achieved.
"Well duh! No-brainer," you say.
So why so you feel stuck, uncertain and worried about the future?
Why do you feel overwhelmed by the day to day?
And why, despite so much work & effort, are you not seeing the results you want?
Let's start from the beginning...
You're ultimate dream is to be in control of your own direction.
You know you want to make an impact and enjoy the profits of your creations.
You've acted on your soul-deep impulse for change and are in the process of launching your ideas.
You've already decided you want to be your own boss.
In fact you have tons of ideas and lots of goals.
The problem is that you have no momentum.
You're showing up, you're doing the work.
You're reading, researching and implementing non-stop.
You're signing up for every free business training on offer.
You've maybe even invested in high-ticket coaching & training.
Which means you're also burning the candle at both ends.
With the result that...
You're doing a lot but not seeing the results you hoped for.  
Which is a result in itself. But not the 'result' you want is it?
So what's going on here?
You have lost of ideas, and lots going on.

You're multi-passionate and struggling to choose a focus.

You have an infinite to-do list and are trying to cram everything in without any real structure.

You struggle with executing and being consistent.

You feel so overwhelmed at times you end up doing a million things at once or nothing at all.
Which drives you nuts because you know in your gut there is some place you need to be, and all you want to do is shake off the shackles and get the ball rolling..  
But here's the REAL problem:
You keep thinking that 'life' is getting in the way, but in fact, it's YOU!
You think overwhelm is the result of how much you're doing.
But actually it's what you're not doing:
Focusing on a crystal-clear vision for your life & work.

Setting clear goals that align with what matters most to you.

Designing a schedule that tells you exactly what you're doing and when.
Because the cold, hard truth is this:
It's YOUR responsibility to create an exciting vision for your life and work.
It's YOUR responsibility to set clear goals.
It's YOUR responsibility to show up with energy, enthusiasm and FOCUS.
It's YOUR responsibility to set yourself up for success.
The buck starts and stops with you, Empress.
And I'm totally going to help you get that ball rolling so you can unfurl your BRILLIANCE across the Universe.
By the end of this #Challenge you'll HAVE:
For your life 3 years ahead so you feel freakin' excited when you wake up every morning.
2. YOUR OWN UNIQUE OPERATING CODE FOR LIFE & WORK
So that you have a non-negotiable guidance system for how you 'show up' in your business and take extraordinary care of yourself while pursuing your goals.
3. A SCHEDULE THAT SETS YOU UP FOR SUCCESS
So you can get more done in less time and HAVE FUN whilst achieving your goals.
So you can start fresh with a clean slate and allow your vision to unfold with more ease, vision and likelihood of success.
5. A DYNAMIC VISION FOR YOUR BUSINESS
So that you have an unstoppable driving force behind your ideas and fool-proof decision making mechanism for every business decision that comes your way.
I had a lot of ideas, but was feeling a bit flat and behind. But now I've learned tools to let go of the shit storm and now I'm feeling clear and excited! I feel much more grounded about bringing my vision into reality.

I loved the videos, worksheets, podcasts and blog posts. The combination gave me very valuable insights into my inner conflict. I feel much more confident that I can let go of my fears and move forward with my visionary life.

Tania Rome

Film School Graduate
By the end of this #Challenge you'll FEEL:
In control, happier and
less stressed.
More energised, focused and excited
Radically ORGANISED and VISIONARY.
By the end of this #Challenge you'll BE ABLE TO:
Mastermind meaningful changes in your life and work.

Craft better plans that make sense for your goals.

Launch your ideas with more ease, vision & likelihood of success.
Visionary Leadership is about knowing exactly what you want so you can focus on what matters most.
In this #Challenge I'm not only going to ask you what you want, but force you to admit what you truly want and invite you declare it to a community of like-minded peers.
Yup, I'm going to hold you accountable to be the most organised and visionary that you can possibly be.
I know exactly how you feel.
Within 3 months of starting my startup coaching practice in 2014 I felt pralaysed by overwhelm and my work came to a standstill.
My to-do list was as insatiable, I was working every waking hour, getting caught up in the busyness of the day to day, and stuck down the rabbit hole of endless online business training that promising to grow my list and get me to six figures in as many months.
With the result that...
I felt incompetent and incapable of moving forward.
I wallowed for a while, and then I had an epiphany:
I was no longer aligned with the vision I had for my life and life's work.
Lewis Carol said it best:
"If you don't know where you are going, any road will get you there."
So no wonder I was doing so much and getting nowhere.
I spent ONE entire day mapping out my vision, my goals, creating a new schedule for my life & work, managing lose ends, and writing a dynamic vision for my business.
Once I knew exactly what I wanted, I achieved my goals. Fast.
This is the step-by-step process I guide you through in the 7-day challenge.
Lesson by lesson overview:
Lesson #1: Your Big Picture Vision
... so you have an unstoppable driving force for your life and work.
Here's what you'll learn:
Why having an exciting, crystal clear vision of the future is THE most strategic resource for your life and work

How to become the happiest, healthiest and prosperous version of yourself

The 20-min exercise that empowers you to start actively shaping your future
Lesson #2: Uncover Your Operating Code
... so you can remove the threat of overwhelm & burnout forever.
Here's what you're going to learn..
The code you must master to radically shift how you show up for your business
How to recognise your true values so you don't work yourself into the ground while pursuing your goals
The simple solution for overwhelm & burnout
Lesson #3: Design Your Success Schedule
... so you can excuse proof your work life balance.
Here's what you're going to learn..
Why your calendar is for more than just scheduling what you need to do
The counter-intuitive scheduling process that prioritises what matters most
Why testing your schedule is the only way to install new habits & routines
Lesson #4: Maximize Your Productivity & Boost Your Momentum
... so you can shake off the shackles and get the ball rolling on your projects.
Here's what you're going to learn:
The 3 characteristics of a perfect morning ritual (and why it doesn't have to be long)

The excuse proof strategy for a morning ritual that you can benefit from, even if you only have 15 mins

The trigger strategy that flips the CEO switch in your brain
Lesson #5: Manage Your Mind 101
... so you can manage loose ends and build your business distraction-free.
Here's what you're going to learn..
The #1 skill you must master to focus 100% on your ideas and projects

The weekly 20-min exercise that leaves your mind spacious and clear

A simple way to solve, categorize and delete what's hijacking your headspace
Lesson #6: Your Dynamic Business Vision
... so you have an unstoppable driving force behind your ideas.
Here's what you're going to learn...
The exercise I've done for the last 4 years that has helped me turn my business vision into reality

The 2 skills you must master to turn YOUR vision into reality

Why a vivid vision for your business can save you hours, days, months of mistakes and bad decision-making
How it rolls out day by day...
Even though you have immediate access to the ALL the lesson content, I suggest a 7-day rollout so you can build momentum and capitalize on the excitement of signing up:
Day #1: You download your #Challenge tracker your #Challenge Planner and decide whether you will do it as a 1-day or 7-day challenge. You'll then SCHEDULE when you'll complete each lesson in your calendar and get rockin' and rollin'! 
Day #2: You complete lesson #1: Create A Big Picture Vision For Your Life
Day #3: You complete lesson #2: Uncover Your Operating Code (and put it into motion)
Day #4: You complete lesson #3: Schedule Yourself For Success
Day #5: You complete lesson #4: Maximize Your Peak Hours of Productivity
Day #6: You complete lesson #5: Manage Your Mind 101
Day #7: You complete lesson #6: Create A Dynamic Vision For Your Business and complete your Master Checklist.
.... and then you CELEBRATE!
Before the #Challenge I was in transition but ready to move over the 'hump'. Now I feel focused, grounded, and less overwhelmed by life, in general. I've been trying to plan/schedule my life on my own for ages, it's taken me until now to finally do it! I loved the video lessons. The process is comprehensive and thorough; I was really impressed.

Doreen Cutonilli

Copywriter
Overwhelmed is a good feeling word to describe how I was feeling before. Now I can pinpoint specific areas that I need to focus more on for a more balanced & happy life. I'm very grateful that I went through this during my busiest week because I was able to implement immediate change. I recommend the #Challenge to others who want to get back on track with their vision & goals.

Kimberly Helta
I had already planned my 2018 goals but I was overwhelmed and I didn't know where to start. My future vision was not clear and all I had was an infinite to do list. After completing just 3 lessons I started to feel much better about my goals: they ARE achievable! I now have a much clearer vision; I know which areas of my life to focus on, and have an action plan ready. I highly recommend this to others who struggle executing and being consistent.

Rosalía Rodríguez Creative Mentor
A 100% online workshop that you can complete in one day or over a week, whatever works for your schedule.
6 video lessons. 6 worksheets.
Access the online workshop via any device.
Anytime, lifetime access.
Face-to-video lessons. Yup! I'm with you every step of the way. No hiding behind boring slide decks! I'm your personal guide during this entire journey.
You receive a Master Challenge Planner so you can schedule each lesson in advance for each of the 7 days. (You also get a 1-day planner incase you're a real move & shaker!)
You receive a worksheet for each and every lesson so you can dive DEEP and implement the insights into your life immediately. There are also checklists, extra resources and reading recommendations to get your teeth into!
EACH AND EVERY EXERCISE IN THE WORKSHEETS HAS A TIME FRAME
So it's impossible to get stuck down another rabbit hole!
Further recommendations and resources (including my own personal podcast show!) so you can go deeper with the core concepts during the Challenge or afterwards in your own time (you nerd, you!)
Clear, detailed instructions in the worksheets to help you get into the material quickly, easily and immediately.
A structured course planner so you can go through the material as a one day or seven day challenge, whatever works with your schedule.
Lifetime access so you can revisit your vision and goals regularly and stay in alignment with what matters most to you (live 7-Day Challenges are in the pipeline!).
A detailed Master Checklist to ensure you've actioned the most important elements of the #Challenge.
Tons of examples from my own process and experience... so you can see the process in action and know how to apply it to your Self.
I love the video classroom. Stephanie's enthusiasm is infectious and the setting is perfect with the sunlight coming in through the windows and the surfboards against the wall in the background... it sets the perfect scene exactly for a free life... and the additional reading links were most valuable for me. I recommend it to others who are in the process of living & working with more passion & purpose.

Dennis Guichard Architect
I just turned 40 and felt a bit adrift with making plans this year. It felt like a turning point and I wasn't sure where to start. The #Challenge gave me some great ideas regarding planning. It is very methodical program and the worksheets were helpful, too. I spread it out over 2 days it was worth it because now I feel as if I have some concrete goals to work towards this year. I would recommend it to anyone who wants to set goals that are aligned with their personal and professional values.

Safiya Robinson
After the #Challenge I feel much more organised and my mind more clear. I am ready! I now have a big picture vision with DETAILS —  so important because I can stop thinking (worrying!) so much and start feeling into the future. I know what I want it to look and feel like now, so it's a simple case of "Yes that fits with my vision" or "No it doesn't" and being able to make high-integrity decisions. I recommend it to those who feel stuck, and need to gain traction & forward motion in their personal life and career.

Cheryl Mair

Bushflower Essence Therapist
P.S. The 7-Day Visionary Leadership #Challenge is only for you if you want...
A vision of your life 3-5 years ahead THAT LIGHTS YOU UP and helps you make high-integrity decisions for you life and work

A fundamental philosophy for life & work that PROTECTS you from overwhelm & burnout

More freedom in your schedule to have fun AND pursue your goals AT THE SAME TIME

The ability to MAXIMIZE your productivity so you can build momentum

A clear mind so you can focus on WHAT MATTERS MOST

A dynamic business vision so you have an UNSTOPPABLE DRIVING FORCE fueling your ideas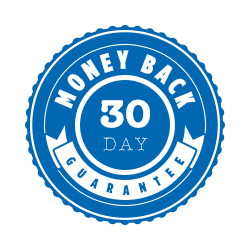 Here's my 30-Day Guarantee
I have a guarantee in place to make this a risk-free investment for you.
But hang on there, nellie! It's not a default guarantee. Let me explain.
I'm sharing time-tested, battle-tested principles that WORK if you also do the work to integrate them.
If you do the work and you show that you did the work — I'll ask to see all your worksheets and checklists — and you're still not satisfied, I'll gladly give you a refund in the first 30 days. 
Why do I have such a tight refund policy?
I know heart & soul that this works. If you do the course and stick with the process it WILL CHANGE YOUR LIFE. And you will be so glad that you gave it your all.
If you don't do the work and ask for a refund that's not fair because you didn't actually do it. 
I want to attract ambitious people with high-integrity, and repel time-wasters, slackers and freebie seekers. I'll bet you're NOT one of latter, but I wanted you to know about my guarantee. It protects the people who show up 100% and do the work.