🔒 YOUR ORDER IS 100% SAFE & SECURE
Complete your registration details below for lifetime access to The 7-Day Visionary Leadership Challenge for $197.
Simply click 'Add Billing Method' to enter your Credit Card info after you fill in your name, email and username, then 'Sign Up Now'.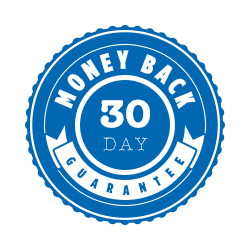 I have a guarantee in place to make this a risk-free investment for you.
If you do the work and you show that you did the work and you're still not satisfied, I'll gladly give you a refund in the first 30 days. 
I felt supported and very happy to find a like-minded community. I loved the videos, worksheets, podcasts and blog posts. The combination gave me very valuable insights into my inner conflict. I feel much more confident that I can let go of my fears and move forward with my visionary life.

Tania Rome

Film Maker
I had already planned my 2018 goals but I was overwhelmed and I didn't know where to start. My future vision was not clear and all I had was an infinite to do list. After completing just 3 lessons I started to feel much better about my goals: they ARE achievable! I now have a much clearer vision; I know which areas of my life to focus on, and have an action plan ready.

Rosalía Rodríguez Creative Mentor